SHOPPING MALL DEVELOPMENT
SUN STAR MARK - LIVING HOME is the brand of Sun Star Mark Trading Company Limited, opened in October 2017. Currently we have three shops located in the major landmark shopping malls in the Macau Peninsula – Sun Star Plaza, Sun Star City, and Sun Star Square. In 2019, we will bring in the most influential kitchen, wardrobe and custom made furniture brand from China, OPPEIN, to Macau with showrooms more than 400 sq meter located at Francisco Xavier Pereira and Sun Star Plaza.

With modern design concept, our store integrates a basic and contemporary shopping environment. To fully meet the needs of customers at different levels, we provide a wide variety of products including furniture, kitchen utensils, drink ware, home appliances, bedding, house ware items, etc. SUN STAR MARK - LIVING HOME will always provide the merchandise with the best value and a comfortable and delightful shopping experience that will attract customers, both residents and tourists, to visit.

Everything you want, at prices you'll love!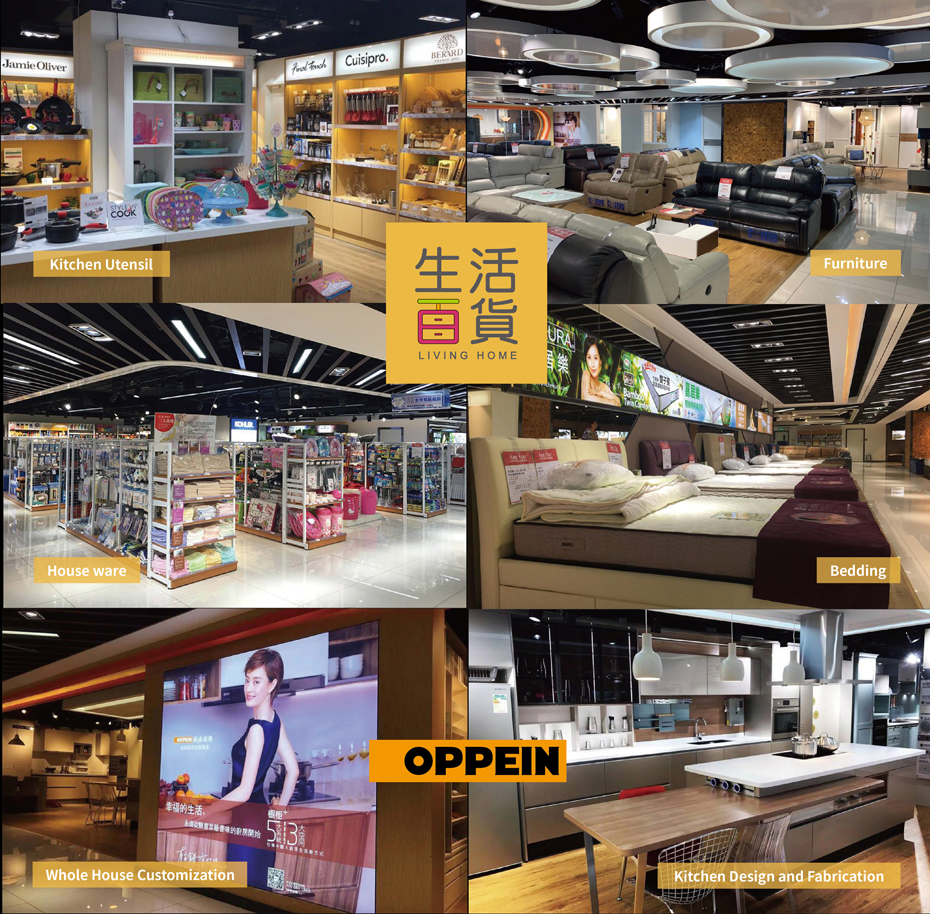 Living Home 1

Area : 1654m2
Opening Date : Oct, 2017
Address : Avenida do Hipodromo, Sun Star Plaza II, 3 andar, Macau


Tel. : (853) 2847 3087
Fax : (853) 2847 3090

Email : sunstarplaza-home@sunstarmark.com
Living Home 2


Area : 1420m2
Opening Date : Jun, 2018
Address : Rua de Pedro Nolasco da Silva No. 2, Sun Star City, 8 andar - 9 andar, Macau

Tel. : (853) 2892 0194
Fax : (853) 2847 3090

Email : sunstarcity-home@sunstarmark.com
Living Home 3

Area : 1013m2
Opening Date : Mar, 2018
Address : Praca da Amizade No. 6-52, Sun Star Square, 2 andar, Macau


Tel. : (853) 2855 0778
Fax : (853) 2847 3090

Email : sunstarsquare-home@sunstarmark.com
Living Home 4


Area : 300m2
Opening Date : May, 2019
Address : Rua de Francisco Xavier Pereira No. 42A, Edif. Seng Peng, R/C A, Macau


Tel. : (853) 2835 0083
Fax : (853) 2847 3090

Email : sunstarfxp-home@sunstarmark.com